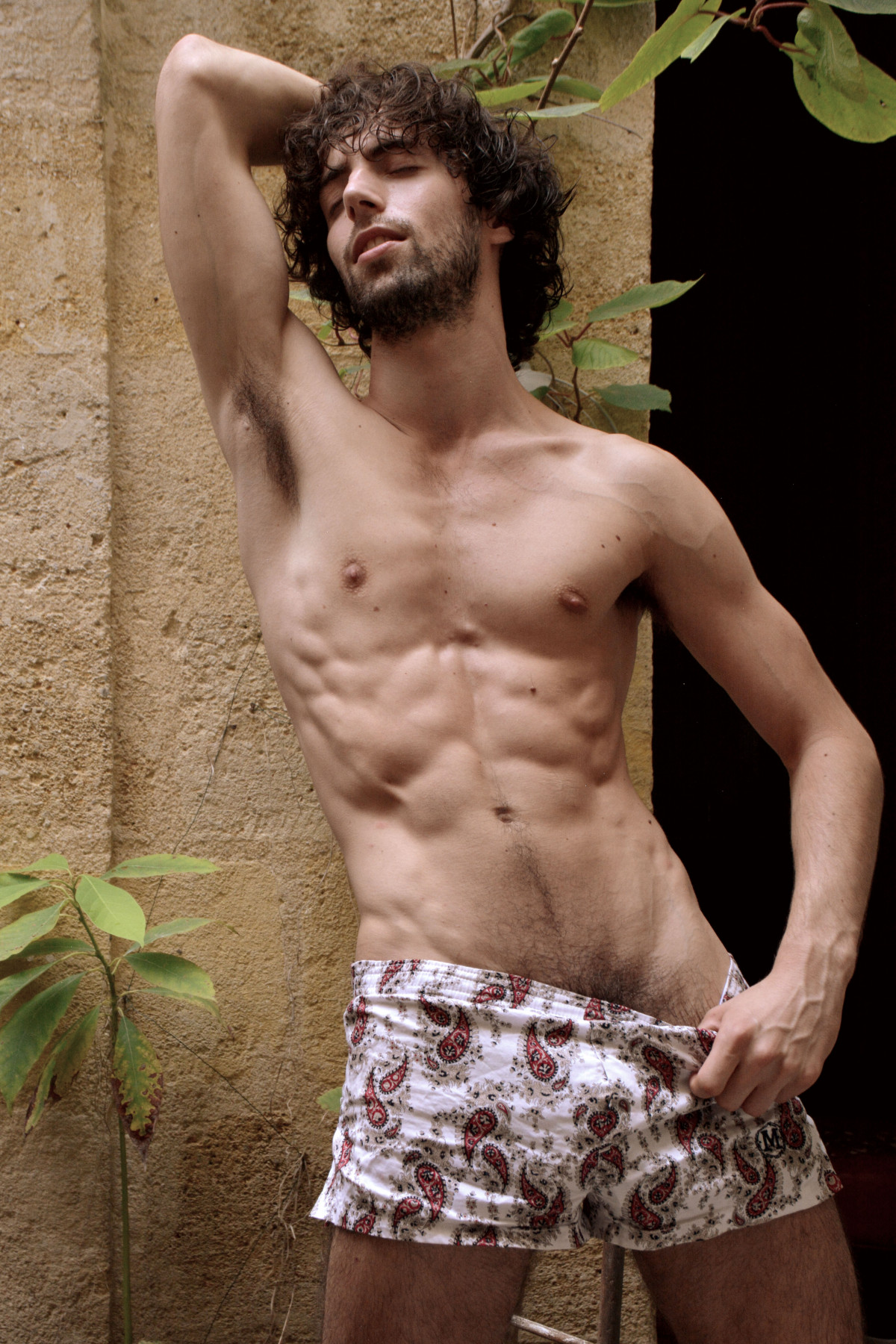 French, Anteo Chara is what you would call a nature boy.
Sparkling, free-spirited and curly haired who has no desire to wear clothes. He's never understood why nudity should be hidden.

World traveler, Anteo accurately describes himself as a "Sex explorer with a big smile".
A little known fact, he also enjoys doing ballet dance, rowing, cooking and meditation.

He couldn't miss the occasion to discover fisting for his first time with an expert of the practice such as Axel.

Healthy food and physical exercise make up his daily routine and you cannot see him drinking or smoking because he doesn't do either.
While lying in bed before falling asleep, he usually writes in his diary then passionately masturbating

Sometimes a visual poet, either as a model/muse for others or in his own selfies,
Imagine him nude while his whole body is being painting during his holidays or you can see him on Sunday mornings while shopping at the local outdoor vegetable market.
Anteo is definitely a dreamer, with the head in the clouds but the feet planted on the ground.