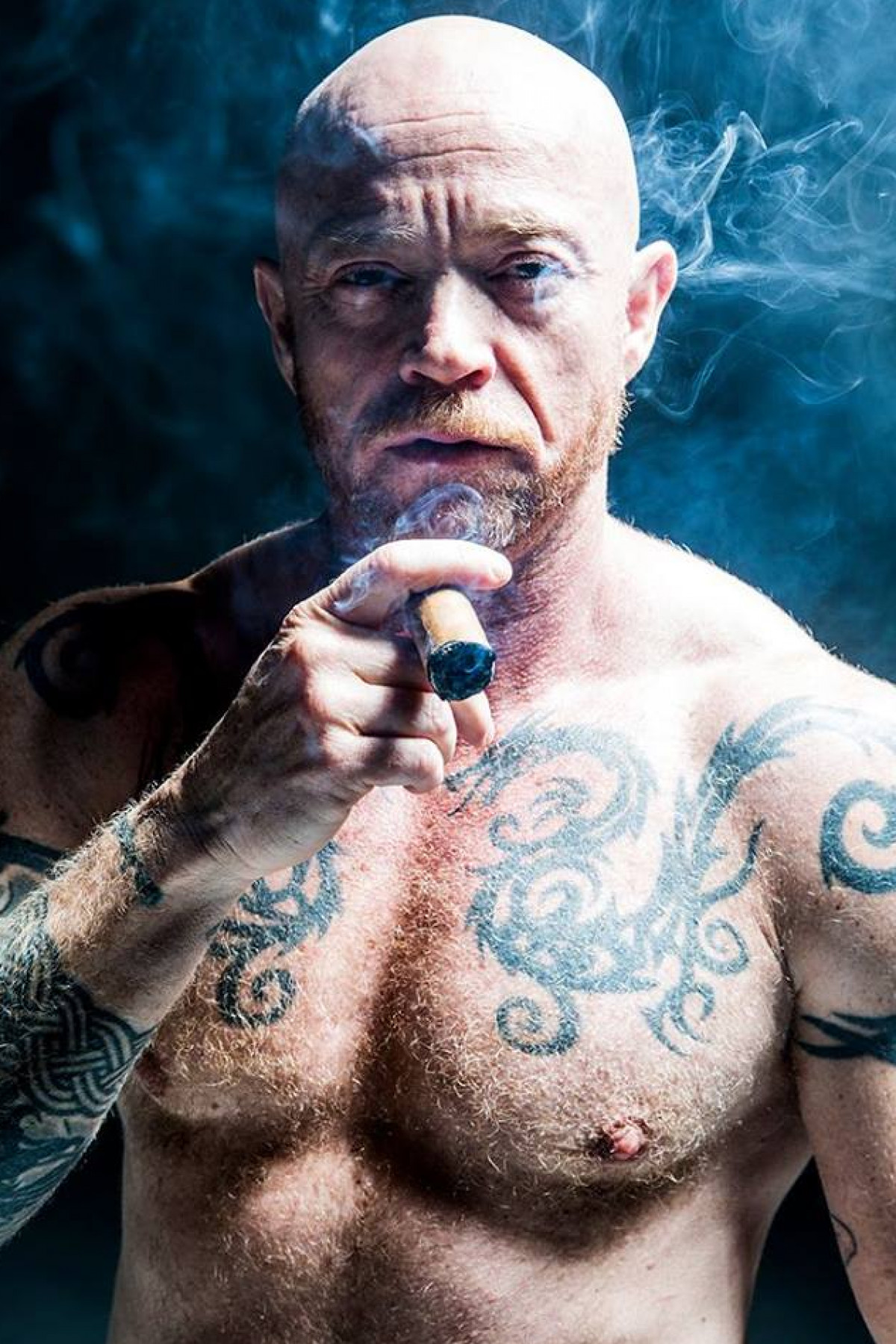 Buck Angel's message of empowerment through self-acceptance and the mission to encourage everyone to be comfortable in their own skin - whatever that means to them - has struck a passionate chord with people around the world.

His mission is to inspire people to re-define gender and to foster a new generation as they discover the fluidity of sexuality and navigate gender politics. His message "It's not what between your legs that defines you" has sparked many a conversation and opened minds to the important message that gender is what you say it is for you, and that self-acceptance is not only what makes a person happy, it's how others come to understand you.

Buck has made appearances on HBO, National Geographic, Netflix, The Tyra Banks Show, Dan Savage, AOL, Spike TV, The Women's Entertainment Network, Howard Stern Show, Much Music, Sirius Radio, and many others. He's been written about in Forbes, Esquire, Cosmo, VICE, Huffington Post, ELLE, Buzz Feed, The Village Voice, Rolling Stone, Time Out, Maxim, New York Times, and other publications around the world. Armistead Maupin included Buck Angel in his latest book Michael Tolliver Lives.

In August 2016 Buck produced the world's first pleasure product specifically for the transgender male community. His product, called The Buck Off, was produced in collaboration with Perfect Fit Brand as a means to re-imagine a transmale sexuality and the specific needs his community looks for. The Buck off won most innovative pleasure product at AVN and XBIZ 2017.

2016 HBO's The Trans List Buck is one of the featured speakers.

In 2013 Mr. Angel a documentary about Buck's life premiered at the SXSW film festival to rave reviews. It won a Telly Award for Non-Broadcast Productions Film/Video - Social Issues. Aired on Netfilx, Amazon and Itunes.

Angel's groundbreaking documentary series, titled Sexing The Transman, has shown worldwide and opened a new audience's idea to what transmale can be and is. Visit http://sexingthetransman.com/ to see this series in its entirety.

British artist Marc Quinn created a life sized sculpture of Buck Angel, that was included in the sculptor's global tour. The sculpture is now a permanent piece in The Adelaide Museum of Classical art in Australia.

Angel made history when he received the prestigious award from Adult Video News (AVN) for Transsexual Performer of the Year in 2007 for his groundbreaking work in the adult entertainment industry. Buck is the first trans man to win this award. Buck created this genre and has since won a second award for his work, 2017 AVN award for Best Transsexual scene.

Angel travels the world spreading his message of self-love, compassion and exploring how to live authentically in your own body.