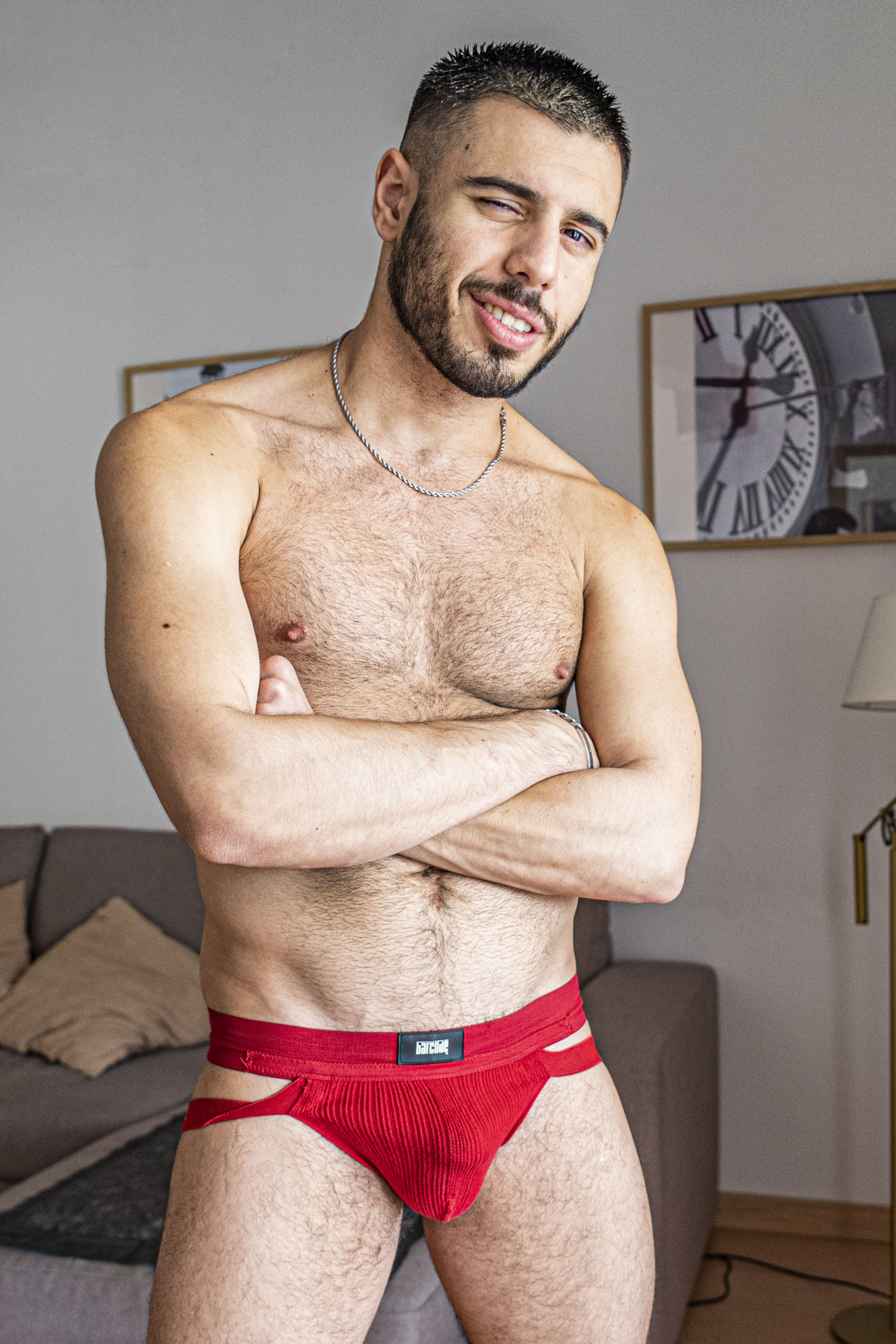 This pig knows what he wants !

Based in Madrid, Chucho started showing off his impressive bottoming skills as an exclusive model of a big European porn studio. The way he swallowed any oversized dick, he was definitely born to be fisted.

Once his exclusive contract was over, Chucho finally revealed his true color : red.

In 'Joder', Axel and Chucho prove language isn't a barrier when you share the same desires...