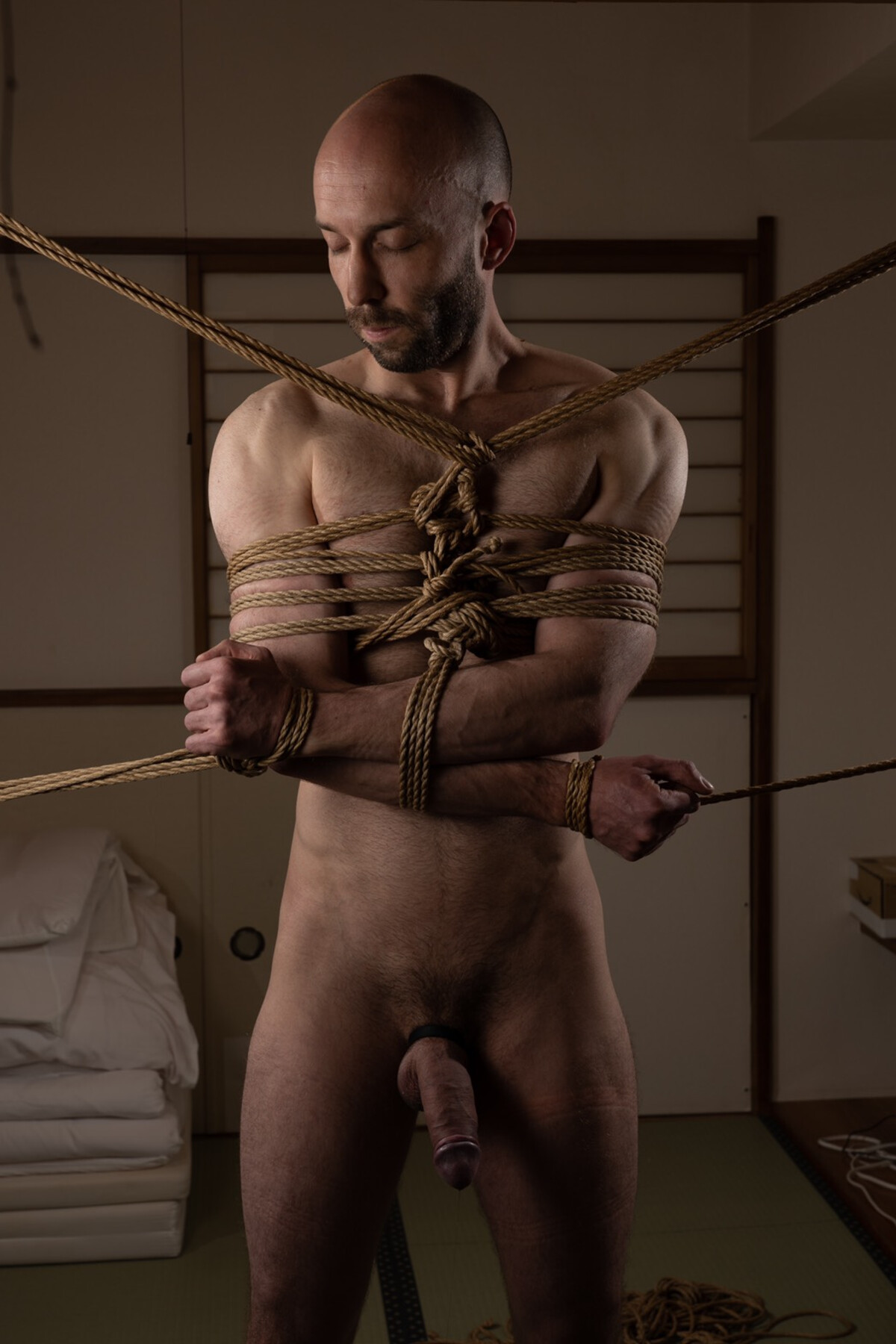 Nothing turns Lawrence Knight on more than the total control of giving up all control. A shibari rope model from Canada, Lawrence often finds himself tied up and suspended in excruciatingly pleasurable positions by some of the most talented rope artists around.

Somewhat new to the fisting scene, Lawrence knew there was no turning back once he took his first fist. He remembers clearly how he could barely breathe the first time he took punches and how pleasure pulsed through his whole body. Now he is constantly craving it. He knows how to give a good fisting as well; nothing beats melting into the expressions of pleasure his fisting partners show while he explores their insides.

To Lawrence, both shibari and fisting are sensual collaborations. He is grateful to the experienced community around him, including Axel, to allow him to share his loves of these kinks with the world.

Photo by Maxi.