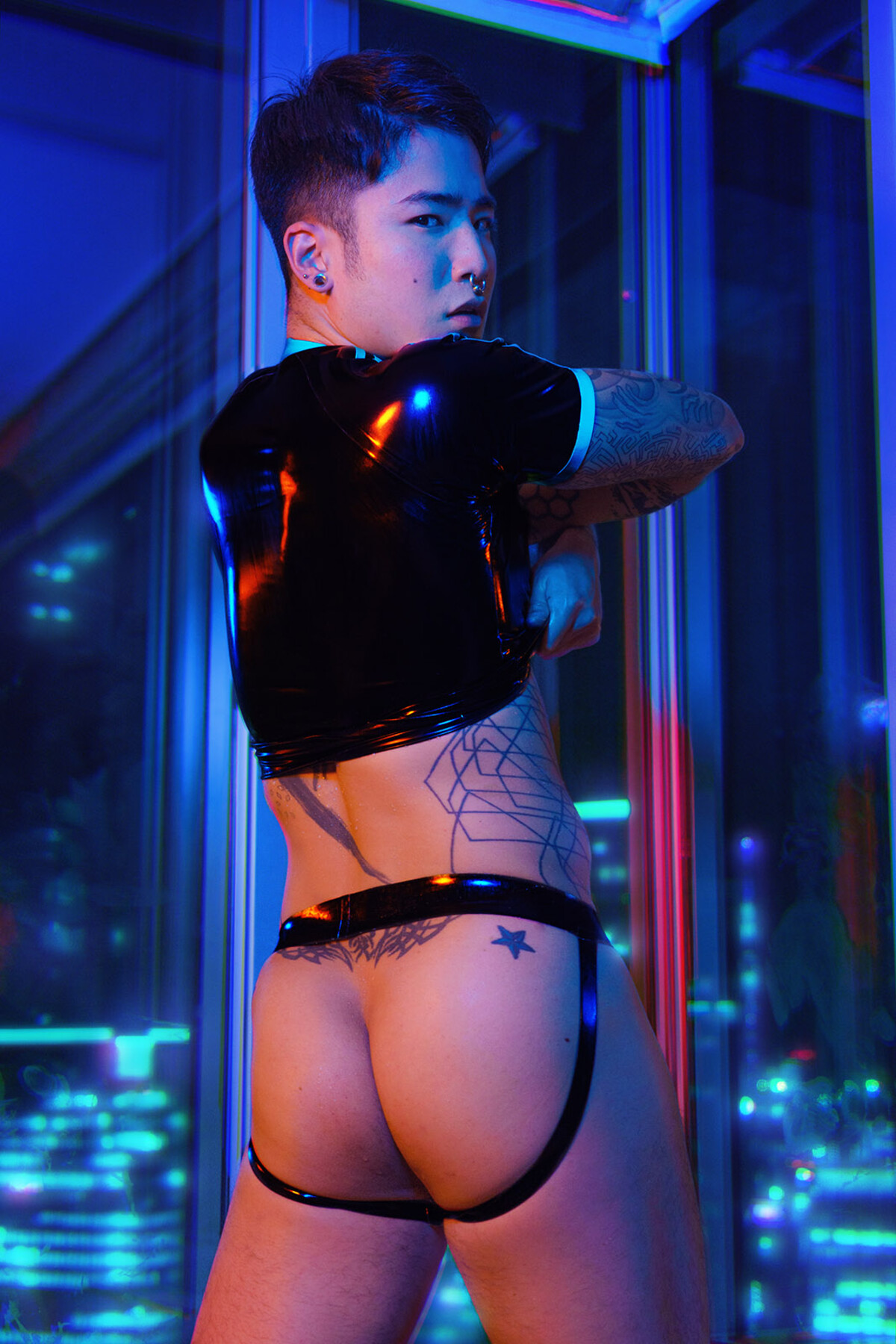 Born in Japan, Yoshi has always seen himself out of the box. Very young, he starts the modification of his body and grow his confidence with tattoos and piercings. He moved to Europe as soon as he could to explore new cultures... and sexualities.

While studies took him to London, Zurich or Barcelona, he would travel all around the continent to shoot porn and make himself a name as The Asian Model of European porn.

Curious and submissive, he let men guide him through their fetishes. He soon became one of the sleaziest performer in the industry, shooting for My Dirtiest Fantasy, Pigboy, Pablo Bravo and more.

Axel was lucky enough to meet Yoshi in 2016, as he was travelling back to Japan. First encounter, first fist in for the Japanese pig. The video 'To Them We Are Freaks' is now a classic in Axel's filmography.

Three years later, second round with 'Krashed', a steamy scene that smells so bad you will want more.

In 2020, Yoshi and Axel are quarantined together during the Covid-19 pandemic, resulting in an eight episodes series : « Lockdown ».